Hog Roast Solihull are the only choice to cater your next event and we cannot wait to be a part of it with you. Serving only the finest locally sourced produce, we ensure nothing but impeccable quality for you and your guests, for what ever occasion you are hosting.
Spanning across Solihull and the surrounding area, you have the opportunity to team up with our event specialists so we can assist you in adding that special touch to give everyone an incredible dining experience they will remember for many a year. We consider everything, from the presentation of our staff and dishes, to the very excellence of the food itself. We pay attention to every aspect of that catering for your event to give you the peace of mind you desire. These roasts of ours are not to be missed, so let us get started.
Here at Hog Roast Solihull, we boast over twenty-five years of company experience, providing the absolute best the business has to offer.
What We Offer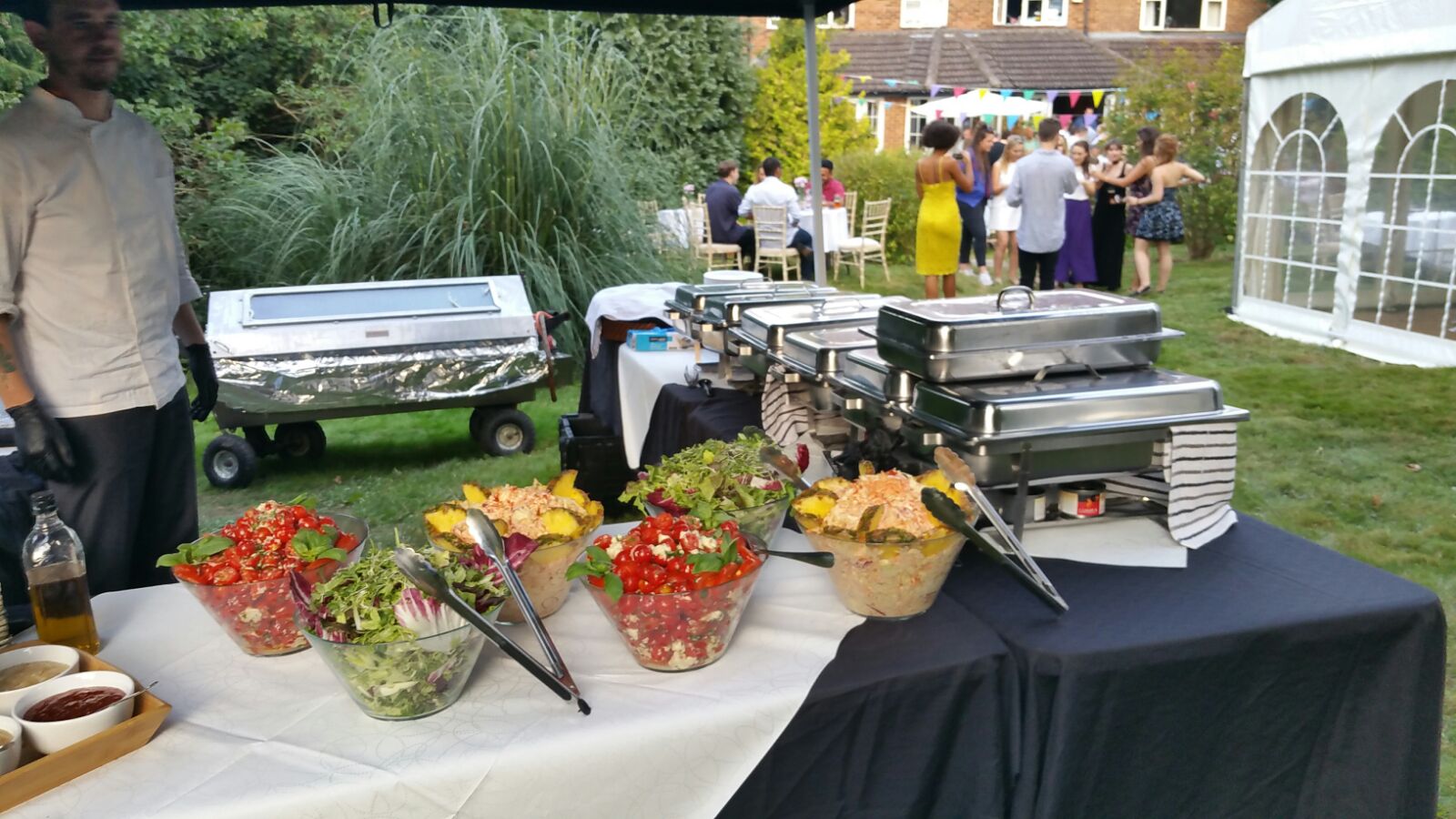 Hog Roast Solihull are here to provide an unforgettable hog roast experience for everyone in attendance. Working with our talented event staff, we endeavour to use all our knowledge and capability to meet the requests of your event. We want to help you put on an event you are proud of, so we give you all of our efforts into making that happen. Two heads are better than one, so let us put ours together and make this wonderful.
Watch your guest's senses explode as the sights and smells coming from our delicious hog roast summon everyone over to the chefs. The sensations travelling along the air will arouse even the biggest of hog roast cynics and promises to be a huge talking point for the occasion.
But that is not all. Our equipment goes so far beyond our awesome stainless-steel roaster. Check out these additions you can add: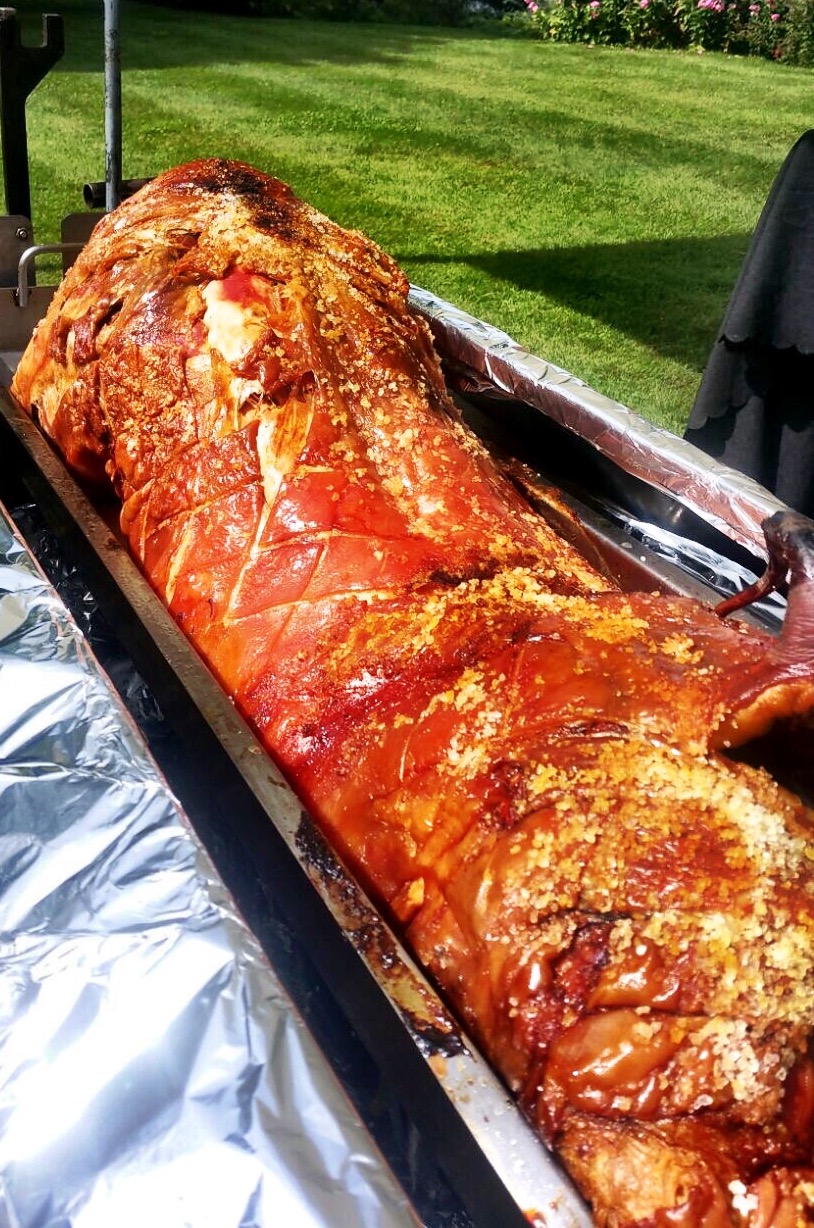 Spit Roast – This specialist rotisserie equipment cooks up to 36 juicy chickens per roast, what a sight. Want to give them even more? We can spit roast prime rib or a whole side of beef if you wish, perhaps even a succulent leg of lamb to have them salivating? We aim to deliver exactly what you want.
Barbeque – Looking to add even more tasty options to your menu? Why not add our BBQ equipment and serve up a range of butcher's choice sausages, fantastic quarter-pounder burgers, skewered kebabs and much more. We will even grill some bold and buttery corn-on-the-cob to give everyone something to enjoy.
Hog Roast Solihull – Extra Services
Greeting Drinks – Our well-presented front of house staff will be on hand to welcome and serve your guests with soft and/or alcoholic beverages, as well as appetisers and warm smiles while everybody arrives to the event.
Waiting Staff – Perhaps you wish to have a more formal occasion, in which case, you can choose to have our waiters and waitresses at your event to help serve your food to your guests. This can also be beneficial if you have young children or seniors at your event. We are here to make everything easier.
Customised Menu – While we do have a collection of set menus to choose from, we also allow you the chance to be imaginative. Select various items from different parts of our menus and create your own bespoke menu for your event. We also invite you to speak to us about your own ideas for dishes and products, we will do all we can to include these for your day.
Serving Fresh/Supporting Local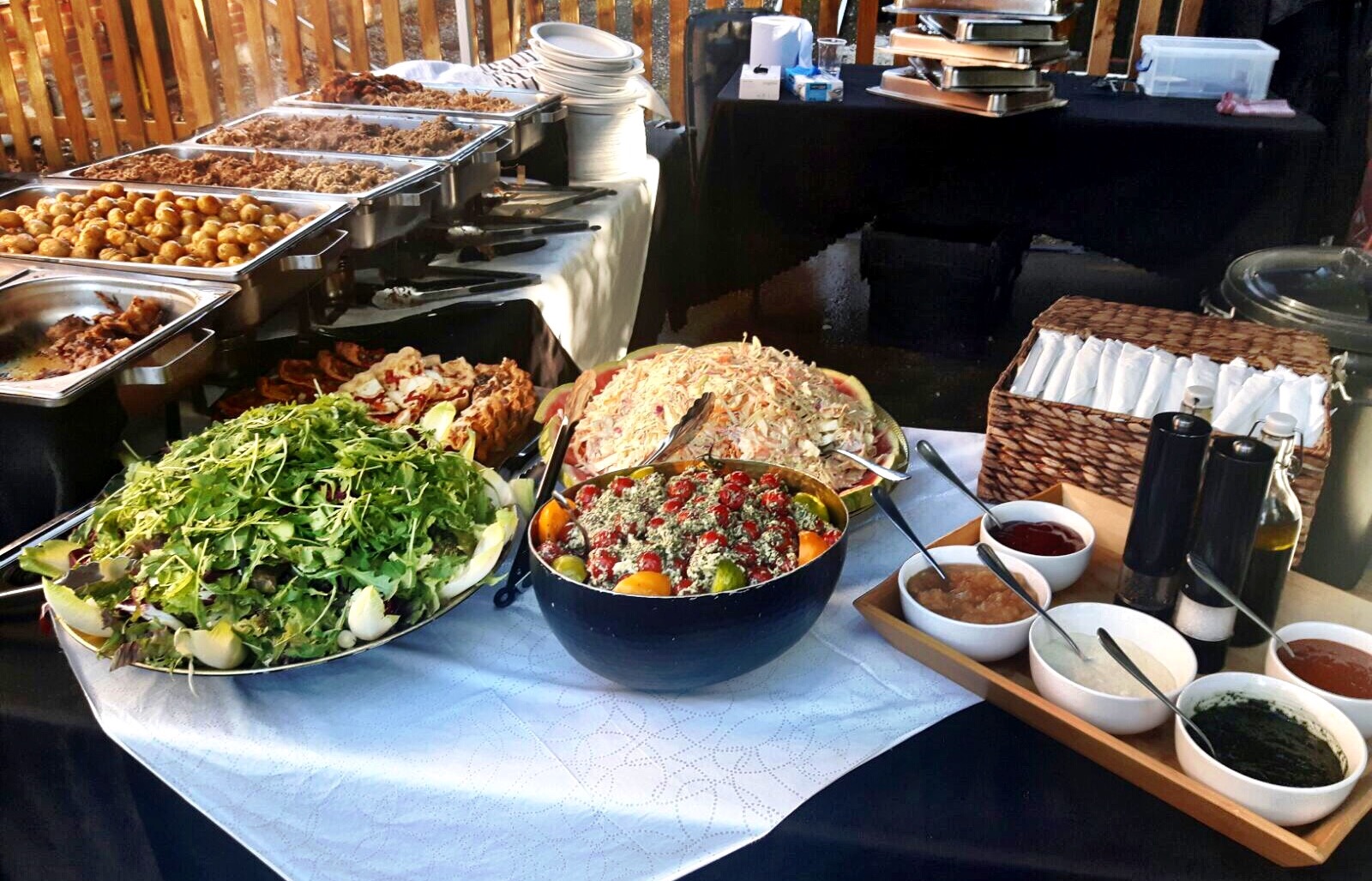 Hog Roast Solihull are deeply passionate about supporting businesses in the local and neighbouring areas. We want to help our friends thrive, so we source all our produce of meat and vegetables locally.
As the catering for your event is such a huge part of it, we want to make sure we are providing you with the absolute best we can deliver. By supplying our chefs with the freshest ingredients possible, we ensure to meet our own standards of excellence that you and your guests can then also enjoy. Our pride in this enterprise and our devotion to it, along with out memorable flavours is what we believe puts us ahead of our competition.